Latest Updates

November 28, 2015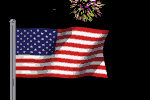 Latest Updates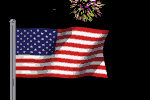 *Great Lakes Family Restarant on Lakeside Circle (our Monday cruise-in location) offers a 20% dinner discount every Monday evening all winter long. Just say you are a cruiser to get your discount.
*Check out all the records we accomplished this year. With our last cruise-in on September 28, we again surpassed our 2014 all time May to September "single cruzing season" vehicle attendance record (2,019) which is now 2,413 vehicles..... We had three events with over 200 classics, and twice had 220 counted classic vehicles at our event.
More than 19,000 classic cars have attended our cruise-in during the last 10 years........THANKS EVERYONE!
*Check out our cruise-in activities this year...thus far, we have given away 400 door prizes, $1,130.00 to our lucky raffle winners, and 255 of our 15 customized one-of-a-kind weekly 9X12 award plaques...plus $1,000.00 to charitable causes & charities.
*Photos from our weekly cruise-in photo shoots are available every Friday for viewing in our Photo Gallery. DON'T MISS OUR MONDAY NIGHT CRUISE-INS BEGINNING IN MAY 2016....
*FOR RAINY MONDAYS (May to September)... if it has been raining all day on our cruise-in Mondays, or we have lots of water on the roads, the cruise-in will be cancelled. A cancellation announcement, if made, will be placed here by 4:30pm on Mondays. Also, if we have your email address, we will send out this note to you and 460+ other cruisers.
WANT TO HELP PROTECT OUR AMERICAN CAR CULTURE? ....GO TO AS MANY CAR SHOWS AS YOU CAN NEXT YEAR..
*NEED ENGINE, TRANNY, REAR END & BRAKE UPDATES FOR YOUR CLASSIC CAR? Give Ed & Emica Syrocki a call at EMS Classic Car Care in Warren at 586- 566-8413. They also have a climate controlled building for car storgae with easy & quick access to your classic car. EMS can also schedule your mechanical repairs before the spring car shows begin.
*NEED TO FIX UP YOUR CAR BODY & PAINT ISSUES ? Big C's Collision in Mt. Clemens can address your needs now to get your cruiser ready for next year. Contact Charlie & Tina Bolton at 586-216-4711 to get your repair quote. Stop by his shop to see a dozen cool classic cars under restoration and his superb work on daily drivers & also late model cars that require accident repairs.
CHECK CRUIS'NEWS MAGAZINE TO VIEW
ALL MICHIGAN
EVENTS
If you missed any of our past cruise-ins, check out the photos of the cool cruzers who come to Lakeside Circle by visiting our Photo Gallery page...
+Do you want to receive our 2015 weekly shows & events schedule plus our Roxio PhotoShows during our cruzing season?
...

S

end us your email address

. Your EM is NOT added to any mailing lists or shared with other cruzers, club members, sponsors, or organizations. You can view all of our Roxio PhotoShows (our weekly cruzer photos with rock n roll music) from ALL of our weekly cruise ins by clicking on this link …

www.photoshow.com/members/ksavage/all

. If we have your email address you will also get our weekly updates on shows & events, show reg forms, interesting car topics, and other special announcements. Send your EM address to ksavage57@gmail.com.
+Can't view some of our web page information?, ...some of our web page information cannot be seen or loaded when using Windows Internet Explorer. Try to reload the page again. If you still cannot view ALL the information that is on a page, try using Google or Mozilla Firefox as your internet connection. We apologize for the inconvenience.
+FTC membership waiting list....
(16 families)

If you wish to join FTC in 2016, you can c

omplete & submit our application to us from the

"Join the Club"

page

of this web site.
Your name will be added to our waiting list & you will be notified via email and/or by phone when your club membership is ready to be processed. ...After submitting your form, return to this page to view your status.

Applicants on our 2016 waiting list are:

Kenneth & Gail Forrest, Brian & Nancy Stadler, Ralph & Jeanne Zandarski, Frank & Toni Buscemi, Steve Walzak, Tom & Carol Sultz, Joe & Suzanne Solomon, Don & Janice Gunning, Dale & Julie Swartz, Henry & Rhonda Ruiz , David Richmond, Don & Judy Peplinski, Bob & Debbie Biondo, Larry & Rose Olinger, Ric Romanski, Don & Gretchen Peterson....
+Is your cruzer registration information correct?
For those cruzers who registered their cars in order to be eligible for door prizes at our weekly event (over 1400 different classic cars), you can view your info on the "Registration" page. Send your corrections to us by using the "Contact Us" page, or make changes on our registration sign in document at our summer cruise-ins. The registration page is updated once every month.
See our "SHOWS & EVENTS" page

Check our web site often for new updates
Shown below are a few photos of cool cars that come to Lakeside Circle every week