Latest Updates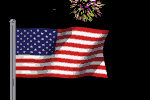 Latest Updates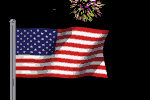 ...
Want to see a cool video clip?..place your cursor on the square at the left, click your right mouse button, then click "Open image in a new tab"
*First events of 2014 are now listed on our "Shows & Events" page...Check them out!
*OUR PHOTO GALLERY LINK HAS BEEN RESTORED and all our photos (18,000+) from 2006 to 2013 are again available for viewing.
+2014 car shows & events will be listed on our "Shows & Events" page

..
including updated USMA events.
You can click on their Show Flyers to view details of each event. Check them out and place the dates on your
calendar.
CHECK CRUIS'NEWS MAGAZINE TO VIEW MANY MORE EVENTS

.
+Do you want to receive our weekly shows & events schedule plus our Roxio PhotoShows during our cruzing season?
...

S
end us your email address

. Your EM is
NOT added to any mailing lists or shared with other cruzers, club members, sponsors, or organizations.

You can view all of our
Roxio PhotoShows
(our weekly cruzer photos with rock n roll music) from ALL of our weekly cruise ins by clicking on this link … http://www.photoshow.com/members/ksavage/all.
If we have your email address you will also get our weekly updates on shows & events, show reg forms, interesting car topics, and other special announcements. Send your EM address to ksavage57@gmail.com.
+Can't view some of our web page information?, ...some of our web page information cannot be seen or loaded when using Windows Internet Explorer. Try to reload the page again. If you still cannot view ALL the information that is on a page, try using Google or Mozilla Firefox as your internet connection (it is a free download). Our Registration, Members & Officers and Shows & Events pages seem to be affected. We apologize for the inconvenience.
+FTC membership waiting list.
If you wish to join FTC, you can complete & submit our application form on the

"Join the Club"

page

of this web site.
Y

our name will be added to our waiting list

& you will be notified via email and/or by phone when your club membership is ready to be processed.

Our current list of applicants includes the following names:....

Terry & Christa King, Vince Giovinuzzo, Bill House, Rebecca Danz, Dave Kelly, Mark & Jan Crichton

.
+Is your cruzer registration information correct?
For those cruzers who registered their cars at our weekly event (over 1200 different classic cars) you can view your info on the "Registration" page. Send your corrections to us by using the "Contact Us" page, or make changes on our registration sign in document at our summer cruise-ins. The registration page is updated once every month.
See our "SHOWS & EVENTS" page

Check our web site often for new updates
Shown below are a few photos of cool cars that come to Lakeside Circle every week