Latest Updates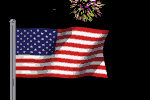 Latest Updates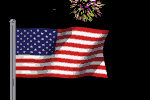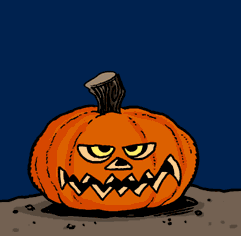 ...
Wan
t to see a cool video clip?..place your cursor on the square at the left, click your right mouse button, then click "Open image in a new tab". Then double click on the downloaded wmv file to run.
*OUR LAST CRUISE-IN WAS ON SEPTEMBER 29 & it was fantastic. We broke our 2012 record number of 1,960 visiting cruisers with a new record of 1,989 cool classic cruisers that came to our weekly event in 2014.

AND ..that is with 6 rainy day Monday cancellations this year (the most ever bad weather days). Also, we broke our 2011 average number of weekly

counted

cars and

registered

cars this year which increased from 113 to 124, and 102 to 105 respectively.
Remember that most

weekly cruise-ins

are now over for this year

. Call first before you go...
CHECK CRUIS'NEWS MAGAZINE TO VIEW OTHER FALL EVENTS
CHECK CRUIS'NEWS MAGAZINE TO VIEW MANY MORE EVENTS
***The photos of our last cruise-in on September 29 are now available for viewing in our "Photo Gallery"

......
*I

f you missed any of our recent or past cruise-ins, check out the photos of the cool cruzers who come to Lakeside Circle by visiting our Photo Gallery page...
+Do you want to receive our weekly shows & events schedule plus our Roxio PhotoShows during our cruzing season?
...

S

end us your email address

. Your EM is NOT added to any mailing lists or shared with other cruzers, club members, sponsors, or organizations. You can view all of our
Roxio PhotoShows
(our weekly cruzer photos with rock n roll music) from ALL of our weekly cruise ins by clicking on this link … www.photoshow.com/members/ksavage/all. If we have your email address you will also get our weekly updates on shows & events, show reg forms, interesting car topics, and other special announcements. Send your EM address to ksavage57@gmail.com.
+Can't view some of our web page information?, ...some of our web page information cannot be seen or loaded when using Windows Internet Explorer. Try to reload the page again. If you still cannot view ALL the information that is on a page, try using Google or Mozilla Firefox as your internet connection (it is a free download). Our Registration, Members & Officers and Shows & Events pages seem to be affected. We apologize for the inconvenience.
+FTC membership waiting list....SORRY...our open membership is now closed for 2014.
If you wish to join FTC in 2015, you can still c
omplete & submit our application form on the

"Join the Club"

page
of this web site.
Your name will be added to our waiting list & you will be notified via email and/or by phone when your club membership is ready to be processed. ...After submitting your form, return to this page next year to view your status. Applicants on our 2015 waiting list are: ..... DON & JUDITH LOOTENS, CHRIS LUCZKOWSKI, SCOT & LISA HOLLOWAY, ROGER & CAROL SMALLWOOD
+Is your cruzer registration information correct?
For those cruzers who registered their cars at our weekly event (over 1300 different classic cars) you can view your info on the "Registration" page. Send your corrections to us by using the "Contact Us" page, or make changes on our registration sign in document at our summer cruise-ins. The registration page is updated once every month.
See our "SHOWS & EVENTS" page

Check our web site often for new updates
Shown below are a few photos of cool cars that come to Lakeside Circle every week