Latest Updates

April 16, 2015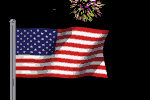 Latest Updates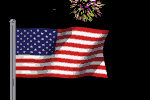 *The "Rodders By the Bay" Brandenburg Park Car Show will take place on Saturday, July 25.
Check ot our "Shows & Events" page to see more than

40

car shows and events....
*The Shelby Lions Cannonball Run 2

is coming on May 23. What a great fun event this is. Go to our "Shows & Events" page for the details. Registration deadline in May 15. DON'T MISS THIS FUN RUN!
WANT TO HELP PROTECT OUR AMERICAN CAR CULTURE? ....GO TO AS MANY CAR SHOWS AS YOU CAN THIS YEAR..
*COOKIES 4 TROOPS...Would you like to put a smile on the faces of our men and women in uniform? Here is your chance.

Send a $48 check (for 12 boxes) to "Girl Scout Troop #30318", and mail it to Cookies 4 Troops, c/o Elizabeth Popovich, PO Box #436, 51194 Romeo Plank Rd, Macomb, MI, 48042. For more info on this wonderful cause, go to Cookies4troops on YouTube.com , or email Elizabeth at ...cookies4troops@comcast.net. THANK YOU FOR SUPPORTING OUR MILITARY HEROS.
*NEED ENGINE, TRANNY, REAR END & BRAKE UPDATES FOR YOUR CLASSIC CAR? Give Ed & Emica Syrocki a call at EMS Classic Car Care in Warren at 586- 566-8413. They also have a climate controlled building for car storgae with easy & quick access to your classic car. EMS can also schedule your mechanical repairs before the spring car shows begin.
*WANT TO FIX UP YOUR CAR BODY & PAINT ISSUES BEFORE THIS SPRING? Big C's Collision in Mt. Clemens can address your needs now to beat the rush spring. Contact Charlie & Tina Bolton at 586-216-4711 to get your repair quote. Stop by his shop to see a dozen cool classic cars under restoration and his superb work on daily drivers & also late model cars that require accident repairs.
CHECK CRUIS'NEWS MAGAZINE TO VIEW
ALL MICHIGAN
EVENTS
If you missed any of our past cruise-ins, check out the photos of the cool cruzers who come to Lakeside Circle by visiting our Photo Gallery page...
+Do you want to receive our 2015 weekly shows & events schedule plus our Roxio PhotoShows during our cruzing season?
...

S

end us your email address

. Your EM is NOT added to any mailing lists or shared with other cruzers, club members, sponsors, or organizations. You can view all of our
Roxio PhotoShows
(our weekly cruzer photos with rock n roll music) from ALL of our weekly cruise ins by clicking on this link … www.photoshow.com/members/ksavage/all . If we have your email address you will also get our weekly updates on shows & events, show reg forms, interesting car topics, and other special announcements. Send your EM address to ksavage57@gmail.com.
+Can't view some of our web page information?, ...some of our web page information cannot be seen or loaded when using Windows Internet Explorer. Try to reload the page again. If you still cannot view ALL the information that is on a page, try using Google or Mozilla Firefox as your internet connection. We apologize for the inconvenience.
+FTC membership waiting list....Our 2015 open membership is now open & will end when any vacancies are filled.
If you wish to join FTC in 2015, you can c
omplete & submit our application to us from the

"Join the Club"

page
of this web site.
Your name will be added to our waiting list & you will be notified via email and/or by phone when your club membership is ready to be processed. ...After submitting your form, return to this page to view your status.

Applicants on our 2015 waiting list are:

....JERRY & LESLIE IRWIN, HENRY & SUSAN ALTHEIM, DUANE & GWEN KOTWICKI --- ALL ARE PENDING
+Is your cruzer registration information correct?
For those cruzers who registered their cars in order to be eligible for door prizes at our weekly event (over 1300 different classic cars), you can view your info on the "Registration" page. Send your corrections to us by using the "Contact Us" page, or make changes on our registration sign in document at our summer cruise-ins. The registration page is updated once every month.
See our "SHOWS & EVENTS" page

Check our web site often for new updates
Shown below are a few photos of cool cars that come to Lakeside Circle every week