Latest Updates

January 11, 2018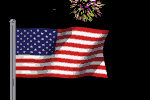 Latest Updates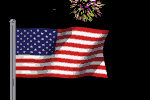 Click on link below photos to view youtube videos
https://youtu.be/pHkBdXM-tzc https://youtu.be/EEK99zuzWgk
*REMEMBER TO THANK A VETERAN FOR THEIR SERVICE TO OUR COUNTRY.. Every time you see a man or woman in military uniform, thank them for protecting our country and way of life. WANT TO HELP OUR VETERANS? ...send a check addressed to: Macomb County Veterans Food Pantry and send it to the VVA Chapter 154, 18025 E. 15 Mile Road, Clinton Twp, MI., 48035.
*Our 2018 Monday evening cruise-in schedule in now posted.
..on the "Shows & Events page,...
*ALL OF OUR REMAINING Original 1970 Michigan Unused-Never Issued License Plates have now been sold.. THANKS EVERYONE FOR SUPPORTING OUR VETERANS

..
Last year we gave $700.00 to the Macomb County Veterans Food Pantry (MCVFP) by selling these license plates for just $10.00 per set of 2 identical plates. More than 180 sets were donated to FTC by member Dave Clark who rescued them from a neighbor who was going to throw them in the trash. 100% of ALL received proceeds are directly given to the MCVFP. We donated another

$800.00

to the food pantry on April 30, and another

$550.00

was donated on August 27 at the last Gibraltar Trade Center car show in Mt Clemens. If you wish buy one, just call 586-260-3459 to obtain available plate numbers. Number series include 100, 200, 500, 700, & 900. All of them begin wih MZM, MZN, or MZL ... Thanks to many generous cruisers, we now have another $370.00 to donate to our veterans in 2018.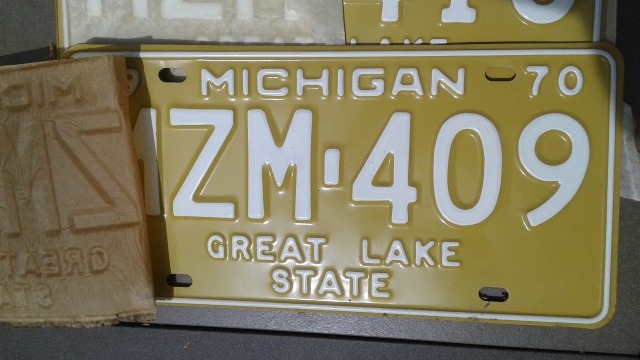 *In 2016,

2,987

classic cars attended our cruise-in from May to September. More than 1700 different classic car owners have registered their cool cars at our cruise-in during the past 11 years. ..see the "Registration" page. Registration is FREE and allows you to win door prizes and our customized, one -of-a-kind 9x12 award plaques every week. You can't win unless you register your cruiser & complete a car window form. DON'T MISS YOUR CHANCE TO WIN OUR AWARDS & PRIZES!
* Check out the awesome cars for sale in our "Cruisers for Sale" page.
*Do you want to receive our 2018 weekly shows & events schedule plus our Roxio PhotoShows during our cruzing season?
...

S

end us your email address

. Your EM is NOT added to any mailing lists or shared with other cruzers, club members, sponsors, or organizations. You can view all of our Roxio PhotoShows (our weekly cruzer photos with rock n roll music) from ALL of our weekly cruise ins by clicking on this link …

www.photoshow.com/members/ksavage/all

. If we have your email address you will also get our weekly updates on shows & events, show reg forms, interesting car topics, and other special announcements. Send your EM address to ksavage57@gmail.com.
*Can't view some of our web page information?, ...some of our web page information cannot be seen or loaded when using Windows Internet Explorer. Try to reload the page again. If you still cannot view ALL the information that is on a page, try using Google or Mozilla Firefox as your internet connection. We apologize for the inconvenience.
*FTC Membership Waiting List
....OUR OPEN MEMBERSHIP PERIOD WILL BEGIN ON APRIL

1
....
Any open positions in the club before then will be offered to applicants on our list.
(16 families below are on this list)

If you wish to join FTC, you can c

omplete & submit our application to us from the

"Join the Club"

page

of this web site.

Your name will be added to our waiting list & you will be notified via email and/or by phone when your club membership is ready to be processed. ...After submitting your form, return to this page to view your status.

Applicants on our waiting list include:

.....

***As of 1/9/18, John & Dani Hanus, Ray & Carol Orlando, Melvin & Charlotte Townsend, have joined the club. Wecome!

...Pete & Laura Hymas, Dennis & Marsha Ladd, Tim & Marlene Stolarski, Anthony & Kellianne Biondo, Douglas MacDermaid & Laurie Brickner, & Doug & Diana MacDermaid, Mark & Margaret Madion, Barry & Pat Pines, Skip & Trish Hoornstra, Dennis & Betty LaFerle, Tom & Marie Vitale, Rick & Debbie McLain, Anthony & Jenna Galati, Ron & Kathie Wills, Dan Pilarski, Gerard Skowronski.Andy & Karen Gerling.
See our "SHOWS & EVENTS" page
Check our web site often for new updates
Shown below are a few photos of cool cars that come to Lakeside Circle every week