Club Merchandise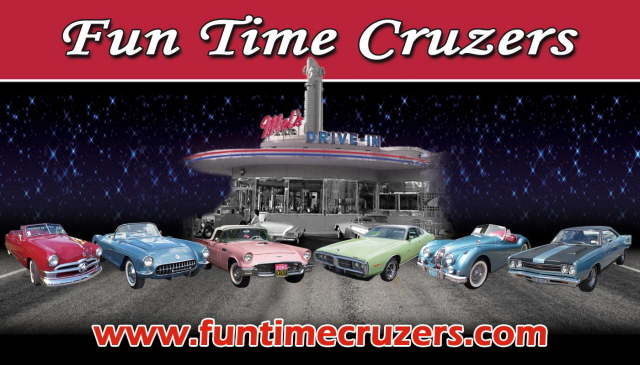 FTC Business Cards and magnetic dash plaques (when available) are yours for free when you come to the Monday Night Cruize, pick up some cards to give to friends and family so they can check out our web site, Club activities & cruzer photos.

UPDATED ...September 30, 2015
*********************************************************

FTC Cruzer Window Stickers can be purchased by non-memebrs for $1.00 each to help support our Club. Club Members get window stickers, pens & stickers for FREE. Get your cool sticker today! Looks like the photo shown above & .....

*********************************************************

NEW FTC T-Shirts, Sweat Shirts, & Polo Shirts will be available for ordering at our December annual club meeting. They must be pre-ordered/pre-paid at our weekly cruize-in by completing our order form.. You can also send us your shirt order/color code, sizes, and payment to our club address..."Fun Time Cruzers" 48624 Lindon Court, Shelby Twp., MI 48317.
ORDERS ARE PLACED WHEN WE HAVE ONE DOZEN SHIRTS ON OUR ORDER LIST.
NEW T-shirts will be $20.00 & new Polo shirts are $30.00. T-Shirts can have the transfer on the front or the reverse side. Polo shirts have our new graphic on the back and an embroidered "Fun Time Cruzers" on the front left chest (see examples..more coming). Sweat shirts can also be ordered for $30.00 & can have the transfer on either front or back or embroidery on the front. All shirts can now be in many colors. Ask to see them when you come to our Monday Night Cruize. You can pay for them at our Monday cruise-in.
Embroidered Baseball Caps are just $15 TO $18.00... and the car color and text can be changed or customized as you wish. Caps with fancy pre-made embroidery on the bill or side are $18. All others that just have the car & FTC lettering are $15. The position of the car and text can be centered or off set. SEE OLDER EXAMPLES BELOW. ..
NEWER SHIRT EXAMPLES WILL BE POSTED HERE WHEN AVAILABLE.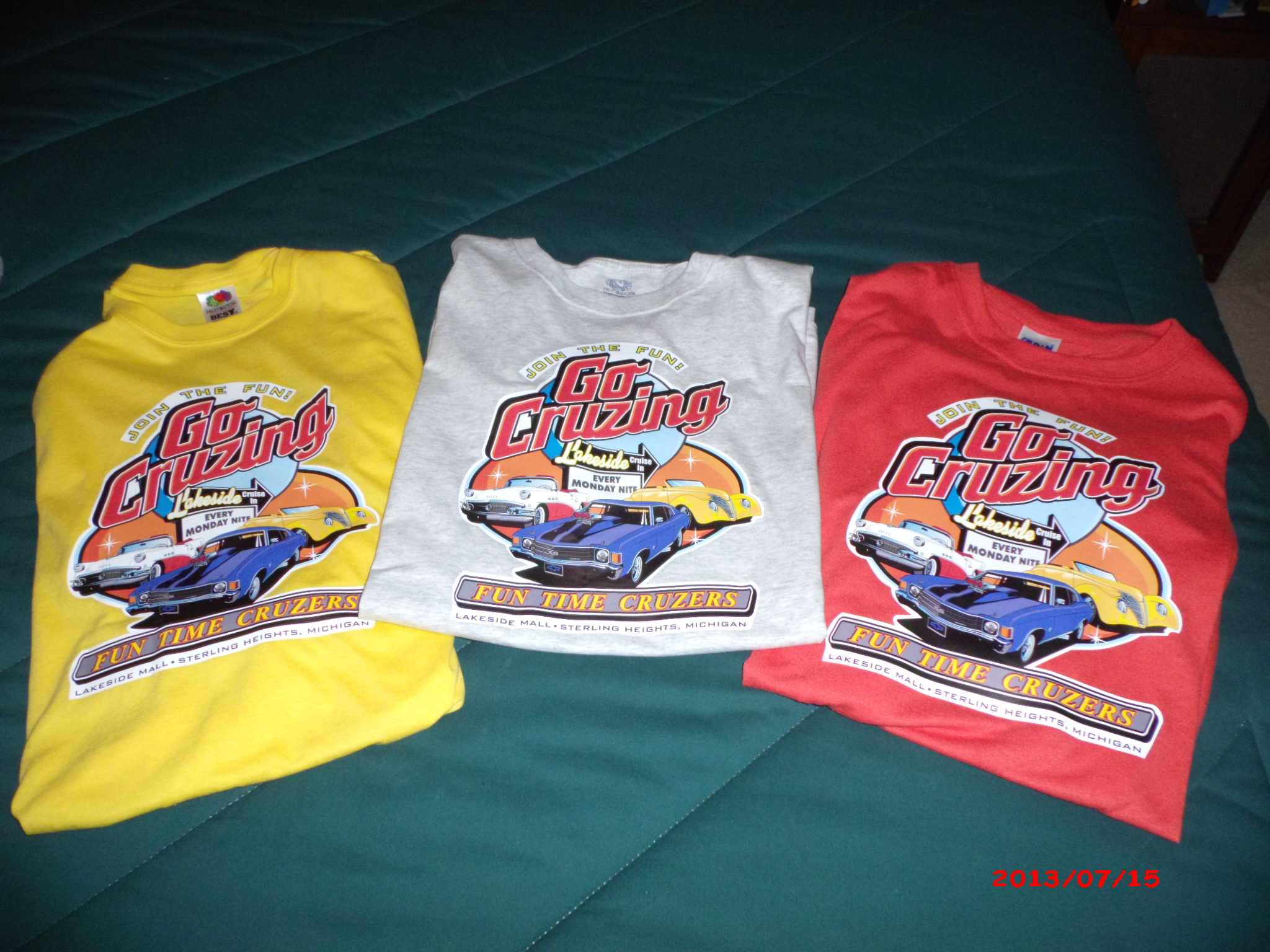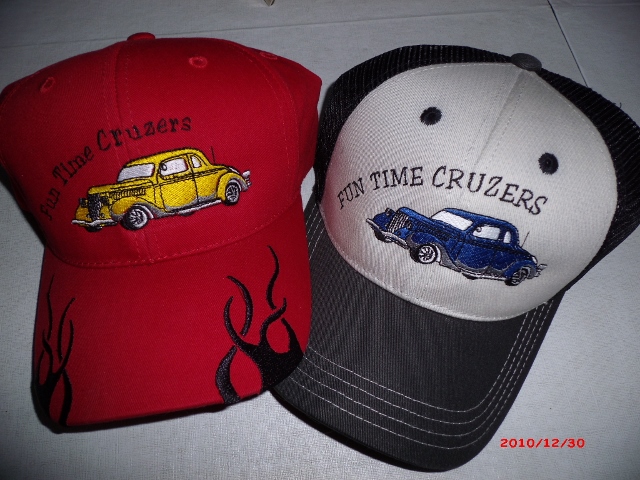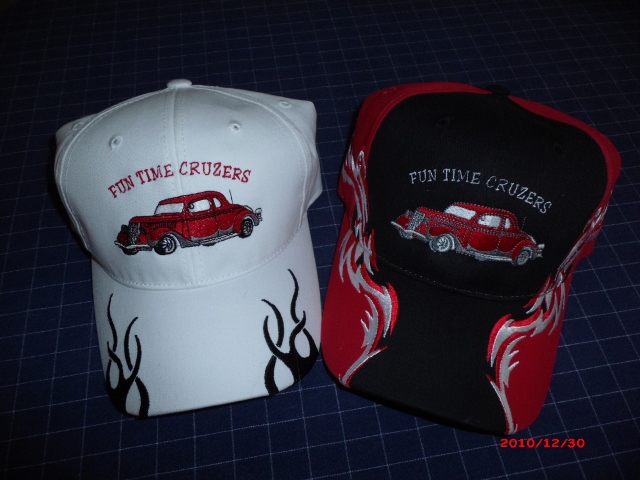 *********************************************************

Magnetic Name Badges with our Club name & logo. If you like cool name tags or badges, check out our new magnetic badge which costs approx. $10.00 plus shipping. You order it yourself by contacting Badges & Buttons (BBC) & printing the form shown below. Place the first names for all the individuals you wish to order badges & fax (480-983-3506) or send the form with a check to BBC. You can also call them at 480-983-3499 & pay by credit card. You can also obtain this form at our Monday Nite Cruise-In. ...email them at ... abcbandb@bwmail.us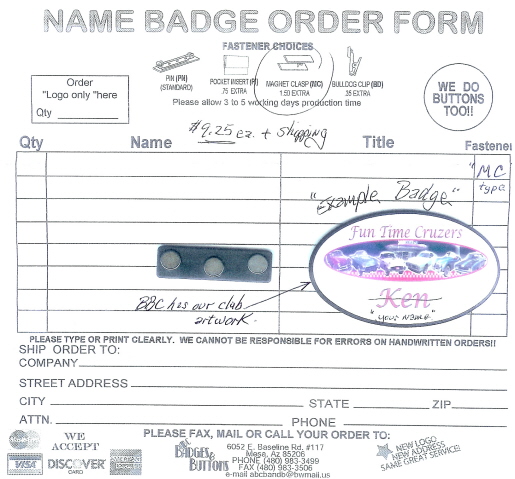 **********************************************************