Weekly Cruise-Ins & Annual Car Shows


October 25, 2016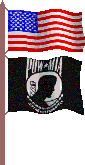 Weekly Cruize-Ins & Annual Car Shows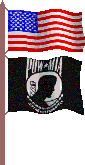 Weekly cruise-ins & annual car shows held in the Sterling Hgts, Warren, Utica, Shelby Township, Mt. Clemens, Chesterfield, Clinton Twp., Roseville, Fraser, New Baltimore, Algonac, & Richmond in Macomb County, & Oakland County cities such as Troy, Clawson, Royal Oak, Rochester, Auburn Hills, & Lake Orion, will also be posted on this web page. Other major events such as the Woodward Dream Cruise, Gratiot Cruises, & Frankenmuth will also be listed here.
MONDAY NIGHT LAKESIDE CIRCLE 2017 CRUIZE-IN
SCHEDULE
5:00pm to 8:30pm every Monday evening (to 7:30pm in Sept)
(Holiday Monday events in RED will start early at 3:00 & end at 6:30pm)
MAY...1, 8, 15, 22, 29.....JUNE...5, 12, 19, 26
JULY...3, 10, 17, 24, 31.....AUGUST...7, 14, 21, 28
SEPTEMBER...4, 11, 18, 25
THANKS EVERYONE FOR SUPPORTING OUR CRUISE-IN!

2017 CAR SHOWS & EVENTS

PAGE DOWN TO SEE WEEKLY CRUISE-INS & 2017 USMA SCHEDULE
*** ALL CAR SHOWS & EVENTS ARE OVER FOR THIS YEAR ***
SEE YOU NEXT YEAR!

LOCAL AREA WEEKLY CRUISE-INS

Most local cruise-ins end by mid October.
Call before you go.

Fun Time Cruzers - Great Lakes Family Restaurant ..... YOU CAN GET 20% DINNER DISCOUNTS ALL DURING THE FALL & WINTER MONTHS ....on Monday evenings from 5pm to 8:00pm from October to April..south side of Lakeside Mall on Lakeside Circle Drive, south of M-59 & east of Schoenherr Rd, south side of Sears and next door to Kohl's in Sterling Hgts., . Just tell them you are a cruiser when you pay your bill. ..GLFR: ..586-532-6478, FTC:...586-260-3459, .... go to www.funtimecuzers.com for more information about the Fun Time Cruzers.






Dooley's Tavern Sunday Cruise Night, Roseville, MI, 13 1/2 Mile Rd, across from Macomb Mall, TRUNK TO TRUNK TREATS FOR KIDS... SUNDAY, OCTOBER 30, 12:30 TO 6PM.. DJ Eric, 16oz beer pints all day, door prizes, trophies, 2 - 8pm, …586-294-5331.
JOIN THE FUN………GO CRUZING ....... Your friends from the Fun Time Cruzers

USMA CAR SHOWS & EVENTS

Page down to see all USMA Charity Car Shows & flyers
Phone: ..248-435-3091 E-Mail: usmainc@hotmail.com ...... Website: www.unitedstreetmachines.com
CLICK ON THE "FLYER" LINK TO VIEW THE EVENT DETAILS & REGISTRAION FORM
USMA 2017 EVENTS SCHEDULE PENDING
ALL USMA EVENTS ARE NOW OVER FOR 2016....
CHECK BACK IN 2017 FOR NEW UPDATED SCHEDULE