Weekly Cruise-Ins & Annual Car Shows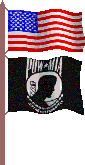 Weekly Cruize-Ins & Annual Car Shows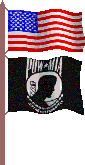 Weekly cruise-ins & annual car shows held in the Sterling Heights, Warren, Utica-Shelby Township, Mt. Clemens, Chesterfield, Clinton Twp., Roseville, New Baltimore, Algonac, & Richmond in Macomb County, & Oakland County cities such as Rochester, Troy, Clawson, Royal Oak, Auburn Hills, & Lake Orion, will also be posted on this web page. Other major events such as the Woodward Dream Cruise, Gratiot Cruises, & Frankenmuth will also be listed here.
2015 MONDAY NIGHT LAKESIDE CIRCLE CRUIZE-IN SCHEDULE
5:00pm to 8:30pm every Monday evening

(by 7:30pm in Sept)
(Holiday Monday events in RED will start early at 3:00 & end at 6:30pm)
May.....4, 11, 18,

25

June.....1, 8, 15, 22, 29
July.....6, 13, 20, 27 Aug.....3, 10, 17, 24, 31 Sept.....

7

, 14, 21,

FINAL 2014 & EARLY 2015 CAR SHOWS & EVENTS

*December 17, Wednesdy, Wayne Funk Annual Christmas Party,
at the Stahls Auto Museum on 56516 North Bay Drive in Chesterfield, MI, (just south off 26 Mile Rd, west of Gratiot)
10am to 4pm, asking canned good donations for our vets & an unwrapped toy for Toys for Tots, $10 per person with a food "goodie" to share, $12 without one, includes coffee & donuts in the am & pizza, salad, desseet & soft drinks in the afternoon,..go to www.stahlsauto,com for map & directions.
*January 10 & 11. Saturday & Sunday, 42nd Detroit Swap Meet, at the Gibralter Trade Center on N. River Road & I-94 in Mt. Clemens, MI, Sat. show time is 7am to 6pm, Sun: 8am to 3pm, 513-616-4840, detroitswapmeet.com.
*January 17 to 18 (9 days), North American International Auto Show, in downtown Detroit at Cobo Hall, .......248-283-5173, naias.com
*January 25, Sunday, WPC Great Lakes Region Winter Swap Meet,
at the Gibralter Trade Center on N. River Road & I-94 in Mt. Clemens, MI, Sat. show time is 7am to 4pm, admission is $3.00 per person & $2.00 for parking, 586-859-8578, or call 586-322-8518 for $20 table reservations,....wpcwinterswap@yahoo.com
*March 6, 7, 8, Friday, Saturday & Sunday, 63rd Detroit Autorama, in downtown Detroit at Cobo Hall, show car entry fee is $50 per car & registration deadline is February 2, ($25 late fee after 2-1-15). Registration form will be emailed to our cruiser email list, copies are available in Cruis'news magazine, ...248-689-8799.

LOCAL
AREA WINTER WEEKLY EVENTS


Fun Time Cruzers,
..
FALL- WINTER gatherings..
s
outh side of Lakeside Mall on Lakeside Circle Drive, south of M-59 & east of Schoenherr Rd,

south side of Sears next door to Kohl's at Lakeside Mall in Sterling Hgts.

,
Monday evenings, 5pm -8:30pm...
Great Lakes Family Restaurant 20% dinner discounts for ALL cruisers....just say you are a "cruiser" when you check out.
..FTC:...586-260-3459,.... go to www.funtimecuzers.com for more information.

WEDNESDAY

....




JOIN THE FUN………GO CRUZ'N ....... Your friends from the Fun Time Cruzers

2015 ANNUAL CAR SHOWS & EVENTS

Page down to see all USMA Charity Car Shows & flyers
2015 CAR SHOWS & EVENTS WILL BE PLACED HERE WHEN AVAILABLE
****************************************************************
USMA 2015 CAR SHOW & CRUISE-IN SCHEDULE
USMA 2015 SCHEDULE WILL BE LISTED EARLY NEXT YEAR --- CHECK WEBSITE FOR UPDATES
Schedule will be updated periodically & subject to change
Phone: ..248-435-3091 E-Mail: usmainc@hotmail.com ...... Website: www.unitedstreetmachines.com
CLICK FLYER LINK FOLLOWING EVENT TO VIEW & PRINT FLYER