Weekly Cruise-Ins & Annual Car Shows

September 19, 2017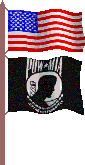 Weekly Cruize-Ins & Annual Car Shows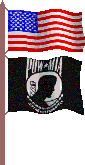 Weekly cruise-ins & annual car shows held in the Sterling Hgts, Warren, Utica, Shelby Township, Mt. Clemens, Chesterfield, Clinton Twp., Roseville, Fraser, New Baltimore, Algonac, & Richmond in Macomb County, & Oakland County cities such as Troy, Clawson, Royal Oak, Rochester, Auburn Hills, & Lake Orion, will also be posted on this web page. Other major events such as the Woodward Dream Cruise, Gratiot Cruises, & Frankenmuth will also be listed here.
MONDAY NIGHT LAKESIDE CIRCLE 2017 CRUIZE-IN
SCHEDULE
5:00pm to 8:30pm every Monday evening (to 7:30pm in Sept)
(Holiday Monday events in RED will start early at 3:00 & end at 6:30pm)
SEPTEMBER...25...LAST ONE THIS YEAR
THANKS EVERYONE FOR SUPPORTING OUR CRUISE-IN!

2017 CAR SHOWS & EVENTS

PAGE DOWN TO SEE WEEKLY CRUISE-INS & USMA SCHEDULE
*September 24, Sunday, Holy Cross Lutheran Family Fun Festival & Classic Car Show, 30003 Ryan Road at 12 1/2 Mile in Warren, MI, 1:30pm to 5pm, ...248-548-0507
*September 30, Saturday, 4th Annual Leo's Coney Island Car Show, 15198 E. 13 Mile Road in Warren, MI, (rain day 10/7) registration 11am to 2pm, trophies at 6pm, dash plaques, pre-reg show car fee $15, day of show $20, KofSJ charities benefits veterans charities....
*September 30, Saturday, North Gratiot Cruise, on north & south bound Gratiot from M-59/Hall Road to 23 Mile Road, car show registration at 9am, pre reg car show fee $15, day of show $20, show begins at 10am at cruise HQ just south of 23 Mile, cruise & parade begins at noon & goes to 6pm, ...586-808-2175
*October 1, Sunday, USMA Clawson Fun Fall Festival Car Show, in Clawson City Park, 8am to 3pm, ...5248-435-3091
*October 14, Saturday, Noni's Grill Car Show, 28560 Gratiot Ave. in Roseville, MI, (rain date 10/15), raffles, prizes, registration 9am to noon, dash plaques & awards (held at 4pm), pre-reg fee $15, day of show $20, KofSJ charires for veterans ..586-777-8888
*October 15, Sunday, Annual Pack Proving Grounds Open House, 49965 Van Dyke in Shelby Twp, MI, FREE CRUISE-IN, live music, bake sale, great hot & cold food, open gift shop, classic Packards on display, FREE ADMISSION, flea market, swap, craft vendor spaces, ....586-739-4800

LOCAL AREA WEEKLY CRUISE-INS


Fun Time Cruzers - Great Lakes Family Restaurant ..celebrating 12 years of cruzing!... YOU CAN GET 10% DINNER DISCOUNTS ALL DURING THE SUMMER CRUZING SEASON. ....on Monday evenings from 5pm to 8:00pm from May 1 to the end of September..south side of Lakeside Mall on Lakeside Circle Drive, south of M-59 & east of Schoenherr Rd, south side of Sears and next door to Kohl's in Sterling Hgts., . Just tell them you are a cruiser when you pay your bill. ..GLFR: ..586-532-6478, FTC:...586-260-3459, .... go to www.funtimecuzers.com for more information about the Fun Time Cruzers.

Port Huron Big Boy, 5 to 9pm, 3961 24th Ave. (south of Krafft Rd.), in Ft Gratiot, MI, ...810-985-9691, cruiser food specials, DJ, fun prizes....
Culvers of Lake Orion, located on Lapeer Rd & Dutton, 1/2 mile north of the Palace, 4pm to 8pm, dining discounts for cruisers, 50/50 raffle, DJ Billy D, prizes, great burgers and frozen custard,$25 gift certificate to Cruiser of the Week, www.culversoflakeorion.com, ...248-276-2222 .
Kims Restaurant & Community Choice Credit Union, 30 East Long Lake in Troy, MI, 5 -8pm, ..248-906-5705
Ram's Horn, 31917 Utica Rd., corner of Masonic in Fraser, MI., 20% meal discounts with car registration & 2 free beverages, door prizes, music, 50/50 raffle, 4:00-8pm, …586-296-1744.
Limelight Bar & Grill, celebrating 10 years of cruising, 30200 Van Dyke across from the GM ZTech Center in warren, MI, 5pm to ?, Pretend DJ Rock Bottom Bob, ..586-216-1094

One Eyed Jacks, NEW CRUISE-IN, 8762 Van Dyke (on the east side) just south of 22 Mile Road in Shelby Twp., MI, 5pm to 8:30pm, 20% cruiser food & drink discount, karaoke & trivia plus FREE pool, cruiser parking on Van Dyke & south side of building, indoor & outside patio seating, ...734-502-3814
The Gathering Place, 17 Mile Road & 3589 John R in Troy, MI, good food, driver specials, prize give-aways, 4 to 8PM, …248-689-2039
Kay Jays Irish Pub, 5491 Auburn Rd, between Mound & Ryan in Utica, MI, 5:30 -8:30pm., live outdoor DJ, prizes, ½ off any menu item with classic car ….586-731-0531… www.kayjaysirishpub.com

Big Boy in Madison Heights, 30460 John R Road, between 12 & 13 Mile Road, 5pm to 8pm, Pretend DJ Rock Bottom Bob, …586-216-1094
Mavrix (formerly Buffalo Wings & Rings), on 50308 Schoenherr between 22 & 23 Mile Roads in Shelby Twp, MI, from 5pm to dusk, $5 off food for all car drivers, $1 off burgers, $2 well drinks & domestic draft beer....586-247-9464
McDonalds Cruise Night, 45700 Gratiot Ave, in Macomb, MI, ..5-8pm, No Name Car Club, ..586-725-1309
Stahls Auto Museum, NEW CRUISE-IN, at 56516 North Bay Drive in Chesterfield, MI, 5pm to 8pm, west off Gratiot Ave on 26 Mile Road,…FREE food for classic car entrants,… 586-749-1047, info @stahlsauto.com .. stahlsauto.com/cruise-in-nights
Fr Solanus Casey KofC Cruise-In, at st Margaret Scotland Church on 21201 13 Mile Road in St Clair Shores, MI, 4pm to dusk, …313-372-3043

Cruisin the Bruce, begins in June, Bruce VFW Post 1146 on 28404 Jefferson in St. Clair Shores, MI, 4 to 8pm, …586-293-1284
Wild Woodys, 45660 Mound Road just north of M-59, in Shelby Twp., MI, prizes & cruiser food discount, ..586-200-6722

Irish Craft, ..36759 Mound Road in Sterling Heights, MI, noon to 5pm, 10% off food for all cruisers, …586-264-9500

Dooley's Tavern Sunday Cruise Night, Roseville, MI, 13 1/2 Mile Rd, across from Macomb Mall, DJ Eric, 16oz beer pints all day, door prizes, trophies, 2 - 8pm, celebrating 20 years of cruising, …586-294-5331.
Buck Shots Bar & Grill, 7048 Gateway Park, corner of White Lake Road & Andersonville Rd in Clarkston, MI, 5 to 8pm, …248-804-0766
JOIN THE FUN………GO CRUZING ....... Your friends from the Fun Time Cruzers

USMA CAR SHOWS & EVENTS

Page down to see all USMA Charity Car Shows & flyers
Phone: ..248-435-3091 E-Mail: usmainc@hotmail.com ...... Website: www.unitedstreetmachines.com
CLICK ON THE "FLYER" LINK TO VIEW THE EVENT DETAILS & REGISTRAION FORM
SUN

OCT 1

CLAWSON FUN FALL FESTIVAL CAR SHOW 10 AM – 3 PM CLAWSON CITY PARK ELMWOOD 1 BLOCK WEST OF MAIN STREET (LIVERNOIS) REGISTER 8 – 10:30 AM, TROPHIES AT 2:30 PM
SAT

OCT 7

OLDIES CONCERT AND DANCE PARTY WITH CRUIS'NEWS/ROCKIN' RONNIE/USMA 7 PM – 11 PM CLAWSON KNIGHTS OF COLUMBUS 14 1/2 AND LIVERNOIS (MAIN STREET) 870 NORTH MAIN STREET, CLAWSON. OPEN CASH BAR. FOOD CONCESSIONS AVAILABLE BY K OF C HALL.