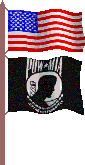 Weekly Cruize-Ins & Annual Car Shows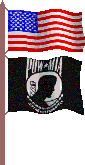 Weekly cruise-ins & annual car shows held in the Sterling Heights, Warren, Utica-Shelby Township, Mt. Clemens, Chesterfield, Clinton Twp., Roseville, New Baltimore, Algonac, & Richmond in Macomb County, & Oakland County cities such as Rochester, Troy, Clawson, Royal Oak, Auburn Hills, & Lake Orion, will also be posted on this web page. Other major events such as the Woodward Dream Cruise, Gratiot Cruises, & Frankenmuth will also be listed here.
FTC MONDAY NITE LAKESIDE CIRCLE CRUIZE-IN SCHEDULE
5:00pm to 8:30pm every Monday evening

(by 7:30pm in Sept)
(Holiday Monday events in RED will start early at 3:00 & end at 6:30pm)
SEPTEMBER ....29, ...Is o
ur last event of 2014

LOCAL
AREA WEEKLY EVENTS

*** MOST WEEKLY CRUISE-INS ARE NOW OVER FOR THIS YEAR....CALL FIRST BEFORE GOING...***

Fun Time Cruzers,
..
s
outh side of Lakeside Mall on Lakeside Circle Drive (see our "Parking Map"on our web site), south of M-59 & east of Schoenherr Rd,

south side of Sears next door to Kohl's at Lakeside Mall in Sterling Hgts.

,
Monday evenings, 5pm -8:30pm...
for ALL cruzers....50/50 raffle, door prizes, weekly cruzer awards & weekly Photo Shoots, view 100 to 175 cool cars every week....
FTC...586-260-3459,.... go to www.funtimecuzers.com for more information.

.......More cruise-ins can be viewed in Cruis''news magazine
Port Huron Big Boy, 5 to 9pm, 3961 24th Ave. (south of Krafft Rd.), in Ft Gratiot, MI, ...810-985-9691, cruiser food specials, DJ, fun prizes....
Culvers of Lake Orion, located on Lapeer Rd & Dutton, 1/2 mile north of the Palace, 4pm to 8pm, 15% dining discounts for cruisers, 50/50 raffle, prizes all night, DJ Billy Dee, great burgers and frozen custard, www.culversoflakeorion.com, ...248-276-2222
Italian American Cultural Center Hotrod & Bike Nights, 43842 Romeo Plank Road in Clinton Twp, MI, just south of Hall Road/M-59, 5pm to 10pm, great food & pizza, soft drinks & full bar, ...586-228-3030.
Kims Restaurant & Talmer Bank, 30 East Long Lake in Troy, MI, 5 -8pm, ..248-906-5705
Lime Light Grill & Bar, 30200 Van Dyke, Warren, MI, cruiser food & drink specials, 5 to 9PM, across from GM Tech Center north of 12 Mile Rd., pretend DJ Rock Bottom,..586-216-1094.
Pier III, 39504 Jefferson Ave., north of Metro Parkway in Harrison Twp., 5 to 8pm, ..586-465-1003
Ram's Horn
,
31917 Utica Rd., corner of Masonic in Fraser, MI., 20% meal discounts with car registration, awards, DJ Stu, 50/50 raffle, 4-8pm, …
586-296-1744
.
WEDNESDAY

....
American Pie
,
on the corner of 22 Mile Rd and Schoenherr in Shelby Twp, MI, 4pm to 8pm...cruiser all you can eat food discounts,
Gathering Place, 17 Mile Road (Wattles) & John R in Troy, MI, good food, driver specials, 4 to 8PM+, …www.gatheringplacemi.com, ....248-689-2039.
Augies Bar & Grill, 31660 John R in Madison Heights, outside deck, criuiser food discounts,..augies.net, 4pm to ??, ..248-588-3120.
Coachman's Lounge, 5491 Auburn Rd, between Mound & Ryan in Shelby Twp., MI, 6-9:00pm., outdoor liquor, special prime rib, grilled chicken dinner discounts, bratwurst & hot dogs … 586-731-0531, …....www.coachmanslounge.com

Augies Smokehouse, at 22000 23 Mile Road & Card, in Macomb, MI, 5pm to 8pm, FREE pulled pork sandwiches for cruiser drivers, lots of good food, ...586-949-4446,
McDonalds, No Name Car Club, 45700 N. Gratiot Ave., in Macomb, MI, 5pm to 8pm, ….586-725-1309.
Burning Oak Smokehouse, north of downtown Oxford on 595 North Lapeer Road, 5pm to dusk, FREE pulled pork sandwich for all classic car drivers, ..248-572-4750..
Celinas Sports Bar, 623 west 11 Mile Road (2 blocks east of I-75) in Madison Heights, Pretend DJ Rock Bottom, ..586-216-1094

Coyote Joes in Shelby Twp., on Ryan Rd. bw Auburn Rd. & 22 Mile Rd., great burgers & sausages, plus music in their outside patio & outdoor liquor. Check out their web site...www.coyotejoes.com, 5PM to 8PM....586-254-4666
5 Star Lanes, 2666 Metro Parkway (south side), just east of Dequindre, in Sterling Heights, MI, 5:00 - 8:30PM. 50/50 drawings, Pretend DJ Rock Bottom Bob, ..586-216-1094
Cruisin the Bruce, VFW Bruce Post 114, 28404 Jefferson in St Clair Shores, MI, 5pm to 9pm, June through August, ..586-707-2100.
Erin Presbyterian, 30000 Gratiot at Commond Road (12 1/2 mile Rd) in Roseville, 5pm to dusk, DJ & good food, raffles, rosevillegratiotcruise.com, ..586-343-3485.
Multi Lakes Cruise Night, 3860 Newton Road in Commerce Twp, MI, 4pm to sunset, Stroker motor raffle, ..248-363-7125

Esplendido Mexican Restaurant, in Shelby Twp., MI, 50285 Mound Road just south of 23 Mile Rd., 4pm to 8pm, pizza, spirits, cruiser food & drink specials, plendidomc.com, ..586-739-1070.

Dooley's Tavern Sunday Cruise Night, Roseville, MI, 13 1/2 Mile Rd, across from Macomb Mall, DJ Eric, 16oz beer pints all day, 2pm - 8pm, …586-294-5331.
Coffee & Cars in "The Clem", in downtown Mt. Clemens, MI, from 7am to 10am....stop by for a cup of Joe every Sunday...https://www.facebook.com/coffeencarstheclem
JOIN THE FUN………GO CRUZ'N ....... Your friends from the Fun Time Cruzers

2014 ANNUAL CAR SHOWS & EVENTS

Page down to see all USMA Charity Car Shows & flyers
*September 28, Sunday, USMA Grand Finale Memorial Classic Car Show, at Gibraltar Trade Center North, I-94 & N. River Road in Mt Clemens, MI, register from 8am to 11am, trophies at 3:30pm, pre-registration $15, day of show $20, swap spaces are $20, indoor facilities, good food & beverages, ...586-465-6440
*September 28, Sunday, Wayne Cook Memorial - Holy Cross Cruisers Classic Car Show, at Holy Cross Lutheran Church on 30003 Ryan Road in Warren, MI, noon to 5pm, ..810-387-0621
*September 28, Sunday, Speed Clean Auto Detailing Annual Car Show, 18711 East 14 Mile road in Clinton Twp, MI, 9am to 2pm, ..586-791-1500
*October 5, Sunday, 12th Annual Armada Knights of Columbus Charity Car Show, 72025 North Ave., in Armada, MI, at the Creek Center KofC Banquet Hall, all-you-can-eat breakfast 8am to 11:30am, car coral, 50/50 raffles, door prizes, Jammin Jerry, adult beverages, manufacturers row, vendors midway, craft & gun & knife shows, ...586-207-7676, 784-8441
*October 5, Sunday, Clawson Classic Car Show & Charity Fund Raiser, at Clawson City Park, 1 block west of Main Street (Livernois)..turn west on Elwood, registration from 10am to noon, pre-register by October 5 is $15, day of show entry fee $20, dash plaques, 100 trophies awarded at 4:30pm, oldies music, pony rides, vendors, hay rides, good food, ...
*October 12, Sunday, MMAC Fall Color Cruise, cruisers will meet in the parking lot next to Rams Horn at Hamlin & Rocehester Roads in Rocchester, MI at 9am. RAIN OR SHINE, ALL cruisers must register in advance by September 28 for this catered event. $12 per car, $15 on day of event, $12.50 per erson for buffet luncheon, 50/50 raffles & prizes, flat screen TV grand prize, Aresco 4 Post Hoist Raffle, ..travel to Windmill Farms in the Thumb, and cruise ends in Port Hope for lunch at the AMVET Hall. Portion of proceeds go to Homeless vets,... Reg Form will be sent to our cruiser email list.
*October 19, Sunday, Packard Proving Grounds FREE Fall Open House & Car Cruise-In, on Van Dyke between 22 & 23 Mile Road, 1pmto 5pm, RAIN OR SHINE, ALL collector cars welcome -- no fees or judging, 200 collector cars plus Packards will be on site, live entertainment - Johnny Trudell's Band, Pine Wood Derby, hot dogs, sausages, beverages, building tours, see Gar Woods Miss America 1932 racing boat, pony rides, gift shop, ....586-739-4800 .

****************************************************************
USMA 2014 CAR SHOW & CRUISE-IN SCHEDULE
Schedule will be updated periodically & subject to change
Phone: ..248-435-3091 E-Mail: usmainc@hotmail.com
Website: www.unitedstreetmachines.com
USMA 2014 SCHEDULE - CHECK WEBSITE FOR UPDATES
CLICK FLYER LINK FOLLOWING EVENT TO VIEW & PRINT FLYER
SUN SEPT 28
USMA GRAND FINALE MEMORIAL CAR SHOW IN HONOR OF USMA FALLEN STAFF 8 AM – 4 PM GIBRALTAR TRADE CTR MT CLEMENS 237 N RIVER RD I-94 & N RIVER RD REGISTRATION 8 – 11 AM
FLYER
SUN OCT 5
CLAWSON PARKS & RECREATION FUN FALL FESTIVAL BENEFITING CLAWSON BASEBALL PROGRAM NOON - 5 PM CLAWSON CITY PARK ELMWOOD 1 BLOCK WEST OF MAIN STREET (LIVERNOIS)
REGISTRATION 10 AM - NOON
FLYER