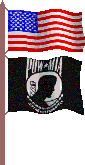 Weekly Cruize-Ins & Annual Car Shows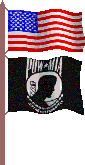 Weekly cruise-ins & annual car shows held in the Sterling Heights, Warren, Utica-Shelby Township, Mt. Clemens, Chesterfield, Clinton Twp., Roseville, New Baltimore, Algonac, & Richmond in Macomb County, & Oakland County cities such as Rochester, Troy, Clawson, Royal Oak, Auburn Hills, & Lake Orion, will also be posted on this web page. Other major events such as the Woodward Dream Cruise, Gratiot Cruises, & Frankenmuth will also be listed here.
FTC MONDAY NITE LAKESIDE CIRCLE CRUIZE-IN SCHEDULE
5:00pm to 8:30pm every Monday evening

(by 7:30pm in Sept)
(Holiday Monday events in RED will start early at 3:00 & end at 6:30pm)
OUR CRUISE-INS ARE NOW OVER FOR THIS YEAR
THANKS EVERYONE FOR COMING

LOCAL
AREA WEEKLY EVENTS

*** MOST WEEKLY CRUISE-INS ARE NOW OVER FOR THIS YEAR....CALL FIRST BEFORE GOING...***

Fun Time Cruzers,
..
FALL- WINTER gatherings..
s
outh side of Lakeside Mall on Lakeside Circle Drive (see our "Parking Map"on our web site), south of M-59 & east of Schoenherr Rd,

south side of Sears next door to Kohl's at Lakeside Mall in Sterling Hgts.

,
Monday evenings, 5pm -8:30pm...
for ALL cruzers....Great Lakes Family Restaurant 15% dinner discounts for ALL cruisers....just say yu are a "cruiser" when you check out.
..FTC:...586-260-3459,.... go to www.funtimecuzers.com for more information.

WEDNESDAY

....




Dooley's Tavern Sunday Cruise Night, UNTIL THE END OF OCTOBER, Roseville, MI, 13 1/2 Mile Rd, across from Macomb Mall, DJ Eric, 16oz beer pints all day, 2pm - 8pm, …586-294-5331.
Coffee & Cars in "The Clem", in downtown Mt. Clemens, MI, from 7am to 10am....stop by for a cup of Joe every Sunday...https://www.facebook.com/coffeencarstheclem
JOIN THE FUN………GO CRUZ'N ....... Your friends from the Fun Time Cruzers

2014 ANNUAL CAR SHOWS & EVENTS

Page down to see all USMA Charity Car Shows & flyers
*October 12, Sunday, MMAC Fall Color Cruise, cruisers will meet in the parking lot next to Rams Horn at Hamlin & Rocehester Roads in Rocchester, MI at 9am. RAIN OR SHINE, ALL cruisers must register in advance by September 28 for this catered event. $12 per car, $15 on day of event, $12.50 per erson for buffet luncheon, 50/50 raffles & prizes, flat screen TV grand prize, Aresco 4 Post Hoist Raffle, ..travel to Windmill Farms in the Thumb, and cruise ends in Port Hope for lunch at the AMVET Hall. Portion of proceeds go to Homeless vets,... Reg Form will be sent to our cruiser email list.
*October 19, Sunday, Packard Proving Grounds FREE Fall Open House & Car Cruise-In, on Van Dyke between 22 & 23 Mile Road, 1pmto 5pm, RAIN OR SHINE, ALL collector cars welcome -- no fees or judging, 200 collector cars plus Packards will be on site, live entertainment - Johnny Trudell's Band, Pine Wood Derby, hot dogs, sausages, beverages, building tours, see Gar Woods Miss America 1932 racing boat, pony rides, gift shop, ....586-739-4800 .

****************************************************************
USMA 2015 CAR SHOW & CRUISE-IN SCHEDULE
Schedule will be updated periodically & subject to change
Phone: ..248-435-3091 E-Mail: usmainc@hotmail.com
Website: www.unitedstreetmachines.com
USMA 2015 SCHEDULE WILL BE LISTED EARLY NEXT YEAR --- CHECK WEBSITE FOR UPDATES
CLICK FLYER LINK FOLLOWING EVENT TO VIEW & PRINT FLYER