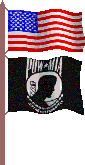 Weekly Cruize-Ins & Annual Car Shows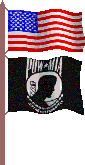 Weekly cruise-ins & annual car shows held in the Sterling Heights, Warren, Utica-Shelby Township, Mt. Clemens, Chesterfield, Clinton Twp., Roseville, New Baltimore, Algonac, & Richmond in Macomb County, & Oakland County cities such as Rochester, Troy, Auburn Hills, & Clawson will also be posted on this web page. Other major events such as the Woodward Dream Cruise, Gratiot Cruises, & Frankenmuth will also be listed here.
FTC MONDAY NITE LAKESIDE CIRCLE CRUIZE-IN SCHEDULE
5:00pm to 8:30pm every Monday night starting in May 2014
(Holiday Monday events in RED will start early at 3:30 & end at 6:30pm)
MAY

......5, 12, 19,

26

, ---

JUNE

......2, 9, 16, 23, 30
JULY

......7, 14, 21, 28 ---

AUG

.......4, 11, 18, 25
SEPTEMBER

.......

1

, 8, 15, 22

LOCAL AREA WEEKLY EVENTS

2014 Weekly cruise-ins will be added when available!

GREAT LAKES FAMILY RESTAURANT....15% winter dinner discount has begun.
S
outh side of Lakeside Mall on Lakeside Circle Drive (see our "Parking Map"on our web site), south of M-59 & east of Schoenherr Rd,

south side of Sears next door to Kohl's at Lakeside Mall in Sterling Hgts.

,
Eat at Great Lakes Family Restaurant to get a
15% cruzer food discount
during the fall & winter months on Monday evenings, 5pm -8pm...
for ALL cruzers.
J

ust remember to say you are a cruzer to get your discount.
RH ...586-532-6478, FTC...586-260-3459,.... www.funtimecuzers.com

.......List will be available in April
WEDNESDAY

....

..................Locations will be available in April

.....................................Locations will be available in April

.....Locations will be available in Apri.

...................Locations available in April
JOIN THE FUN………GO CRUZ'N ....... Your friends from the Fun Time Cruzers

2014 ANNUAL CAR SHOWS & EVENTS

Page down to see all USMA Charity Car Shows & flyers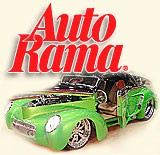 *March 7 - 9, Friday to Sunday, 62nd Annual Detroit Autorama Extreme Rods & Custom cars, at the Cobo Center in downtown Detroit, ...248-651-4155, ..586-524-4198, autorama.com
*March 22 & 23, Saturday & Sunday, "ALL NEW" Motor City Hot Rod & Racing Expo, Suburban Collection Showplace on 46100 Grand River in Novi, MI, www.motorcityraceexpo.com, ..517-376-0361 or ..256-679-8328
*March 23, Sunday, East Side A's 44th Annual Swap Meet, at Russ Milne Ford on 24777 Hall Road & Grtiot in Macomb, MI, doors open to the public at 8am, indoor facilities, food available, 50/50 raffle, admission $3.00, inside dealer tables $18.00, 10x25 car corral spaces (no tables),vendor set up begins at 6am, ..810-798-8803 or..949-3727
*April 18 -19, Friday & Saturday, (2 day show) Shriners Indoor Car Show & Children Fundraiser, NOTE NEW DATES..at the Gilbraltar Trade Center North in Mt. Clemens, MI, 237 North River Road & I-94, pre-registration required for all show vehicles, set up on Wed, April 16 from 10am to 2pm, Thursday, April 17, 10am to 7pm, NO FRIDAY SETUP, see below for flyer or go to unitedstreetmachines.com for more info.
*April 27, Sunday, 17th Annual North Oakland Mopar Muscle ALL MOPAR Swap Meet & Car Show...at the Packard Proving Grounds in Shelby Twp at Van Dye & 22 1/2 Mile Rd., 8am to 3pm, ..248-975-6666.
*April 27, Sunday, Blessing of the Rides, Holy Cross Lutheran Church on 30003 Ryan Rd., 12 1/2 Mile in Warren, MI., 1pm to 5pm, ...248-548-0507
* May 4, Sunday, 40th Bearing Burners Car Show & Swap Meet, GM Tech Center on van Dyke at 12 1/2 Mile Road in Warren, MI, Mhraonline.org/bbac, more info will be provided when available.
* June 14, Saturday, The Cannonball Run, hosted by the Shelby Twp. Lions Club, at the Packard Proving Grounds at 22 1/2 Mile Rd on Van Dyke. Donation cost is $35.00, $50.00 for couples, which includes all you can eat pig & chicken roast, beverages, hot fudge sundaes, cash prizes, 50/50 raffles, cash bar, live band..a timed event where you will cruise through 4 scenic northern communities (4 check points) over a 4 or 5 hour period & will end up back at PPG. MUST be pre-registered by June 6, ..RAIN DATE IS SUNDAY, JUNE 15, ....for more info call Dave at ..313-909-7776, or Bob..586-216-1218..Flyer will be emailed to our cruisers..
*June 14, Saturday, 17th Annual Eastpoint Gratiot Cruise, cruising-gratiot.com, more info will be peovided when available.
*June 14, Saturday, 4th Annual Detroit Tigers Classic car Show, 12pm to 4pm at Comerica Park in downtown Detroit, (open to the public), Tigers vs Twins ball game at 4:08pm......details & registration info at tigers.com/carshow.
****************************************************************
USMA 2014 CAR SHOW & CRUISE-IN SCHEDULE
Schedule will be updated periodically & subject to change
Phone: ..248-435-3091 E-Mail: usmainc@hotmail.com
Website: www.unitedstreetmachines.com
USMA 2014 SCHEDULE - CHECK WEBSITE FOR UPDATES