Weekly Cruise-Ins & Annual Car Shows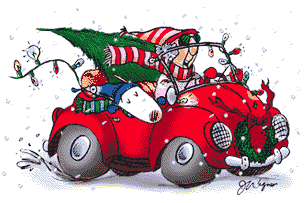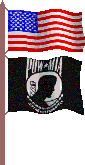 Weekly Cruize-Ins & Annual Car Shows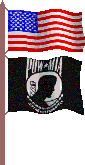 **************************************************************
Weekly cruise-ins & annual car shows held in the Sterling Heights, Warren, Utica-Shelby Township, Mt. Clemens, Chesterfield, Clinton Twp., Roseville, New Baltimore, Algonac, & Richmond in Macomb County, & Oakland County cities such as Rochester, Troy, Auburn Hills, & Clawson will also be posted on this web page. Other major events such as the Woodward Dream Cruise, Gratiot Cruises, & Frankenmuth will also be listed here.

FTC MONDAY NITE LAKESIDE CIRCLE CRUIZE-IN SCHEDULE
5:00pm to 8:30pm every Monday night starting in May 2014
(Holiday Monday events in RED will start early at 3:30 & end at 6:30pm)
MAY

......5, 12, 19,

26

, ---

JUNE

........2, 9, 16, 23, 30
JULY

.....7, 14, 21, 28 --- AUG ............4, 11, 18, 25
SEPTEMBER.......

1

, 8, 15, 22

LOCAL
AREA WEEKLY EVENTS

2014 Weekly cruise-ins will be added when available!

GREAT LAKES FAMILY RESTAURANT....15% winter dinner discount has begun.
S
outh side of Lakeside Mall on Lakeside Circle Drive (see our "Parking Map"on our web site), south of M-59 & east of Schoenherr Rd,

south side of Sears next door to Kohl's at Lakeside Mall in Sterling Hgts.

,
Eat at Great Lakes Family Restaurant to get a
15% cruzer food discount
during the fall & winter months on Monday evenings, 5pm -8pm...
for ALL cruzers.
J

ust remember to say you are a cruzer to get your discount.
RH ...586-532-6478, FTC...586-260-3459,.... www.funtimecuzers.com

.......
WEDNESDAY

....

....



2014 ANNUAL CAR SHOWS & EVENTS
* January 11 & 12, Saturday & Sunday, 41st Annual Detroit Swap Meet

, at the Gibraltar Trade Center North in Mt. Clemens, I-94 & North River Road, Sat--6:30am to 6pm, Sun - 7:30am to 3pm, ...513-616-4840...2 day weekend passes are $10, parking is $2, outdoor undercover car corrals are $20.
*January 13 to 26, North American International Auto Show
, at the Cobo Center in downtown Detroit, ...248-643-0250
*January 26, Sunday, WPC Club Winter Swap Meet
, at the Gibraltat Trade Center North at I94 & N. River Road in Mt. Clemens, MI, 7am to 4pm, car admission is $3, Early Bird Special is $10, -7am to 8am, vendor setup on Saturday, 1-25, 10am to 5pm, $20 for table swap space, wpcwinterswap@yahoo.com, ...586-322-8518 or ..859-2575
JOIN THE FUN………GO CRUZ'N .......
Your friends from the

Fun Time Cruzers
************************************************************************
USMA 2014 CAR SHOW & CRUISE-IN SCHEDULE
Schedule will be updated periodically & subject to change
Phone: ..248-435-3091 E-Mail: usmainc@hotmail.com
Website: www.unitedstreetmachines.com
Please call USMA or check their website for updates
2014 USMA CAR SHOW SCHEDULE WILL BE PACED HERE WHEN AVAILABLE