Weekly Cruise-Ins & Annual Car Shows


November 23, 2015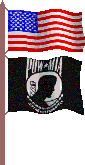 Weekly Cruize-Ins & Annual Car Shows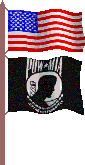 Weekly cruise-ins & annual car shows held in the Sterling Hgts, Warren, Utica, Shelby Township, Mt. Clemens, Chesterfield, Clinton Twp., Roseville, Fraser, New Baltimore, Algonac, & Richmond in Macomb County, & Oakland County cities such as Troy, Clawson, Royal Oak, Rochester, Auburn Hills, & Lake Orion, will also be posted on this web page. Other major events such as the Woodward Dream Cruise, Gratiot Cruises, & Frankenmuth will also be listed here.
MONDAY NIGHT LAKESIDE CIRCLE CRUIZE-IN
2016 SCHEDULE ...will be placed here soon
5:00pm to 8:30pm every Monday evening (to 7:30pm in Sept)
(Holiday Monday events in RED will start early at 3:00 & end at 6:30pm)
THANKS EVERYONE FOR A FABULOUS YEAR ...
SEE YOU NEXT YEAR

2015 FINAL EVENTS

PAGE DOWN TO SEE WEEKLY CRUISE-INS & USMA SCHEDULE
**December 12, Saturday, Annual Stahls Automotive Museum Christmas Party, 56516 North Bay Drive (south off 26 Mile Road just west of Gratiot), in Chesterfield, MI, 10am to 4pm, $15 per person admission plus a food "goody" to share is appreciated, benefiting the Marines Toys for Tots -- unwrapped toys collected, & VVA -- non-perishable food donations. Admission includes donuts & coffee in the am, & lunch noon to 2pm with pizza, salad, soft drinks & dessert, ..see over 100 vintage vehicles of all kinds, makes & models, for more info call ...586-749-1078, or go to www.stahlsauto.com

LOCAL AREA WEEKLY CRUISE-INS


Fun Time Cruzers - Great Lakes Family Restaurant ..Celebrating 10 years of cool cruizing, YOU CAN GET 20% DINNER DISCOUNTS ALL WINTER on Monday evenings, 5pm to 8:00pm ...south side of Lakeside Mall on Lakeside Circle Drive, south of M-59 & east of Schoenherr Rd, south side of Sears next door to Kohl's at Lakeside Mall in Sterling Hgts., . Just tell them you are a cruiser when you pay your bill. ..GLFR: ..586-532-6478, FTC:...586-260-3459, .... go to www.funtimecuzers.com for more information about the Fun Time Cruzers.



McDonald's, 45700 N. Gratiot Ave, north of M-59 in Macomb, MI, meeting place for the No Name Car Club every Thursday evening, 5pm to 8pm...



JOIN THE FUN………GO CRUZING ....... Your friends from the Fun Time Cruzers

USMA CAR SHOWS & EVENTS

Page down to see all USMA Charity Car Shows & flyers
USMA SCHEDULE WILL BE UPDATED PERIODICALLY --- CHECK THEIR WEBSITE FOR UPDATES
Phone: ..248-435-3091 E-Mail: usmainc@hotmail.com ...... Website: www.unitedstreetmachines.com
CLICK FLYER LINK FOLLOWING EVENT TO VIEW & PRINT FLYER
ALL USMA EVENTS ARE OVER FOR THIS YEAR, CHECK BACK HERE IN 2016 TO SEE THEIR NEW SHOW SCHEDULE