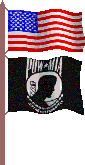 Weekly Cruize-Ins & Annual Car Shows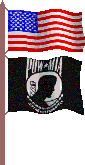 Kims Restaurant & Talmer Bank, 30 East Long Lake in Troy, MI, 5 -8pm, ..248-906-5705
Lime Light Grill & Bar, 30200 Van Dyke, Warren, MI, cruiser food & drink specials, 5 to 9PM, across from GM Tech Center north of 12 Mile Rd., pretend DJ Rock Bottom,..586-216-1094.
Ram's Horn, 31917 Utica Rd., corner of Masonic in Fraser, MI., begins May 7, 20% meal discounts with car registration, awards, Jammin Jerry, 50/50 raffle, 4-8pm, …586-296-1744.
Marine City Big Boy, 6700 S. River Rd., Marine City, MI., 5 -8pm, ..810-765-3513.
Wednesday

....
Gathering Place, 17 Mile Road & John R in Troy, MI, good food, prize give-aways, 5 to 8PM, DJ Ol'School Lou,… …248-689-2039
Coachman's Lounge, 5491 Auburn Rd, between Mound & Ryan in Utica, MI, 6-9:00pm., live DJ, prizes, … 586-731-0531….www.coachmanslounge.com
Augies Bar & Grill, 31660 John R in Madison Heights, MI, cruiser food discounts,….248-588-3120

....
Clawson A & W, 303 s. Main Street in Clawson, MI, starts MAY 30, 6-10pm, www.clawsonaw.com, …734-588-1814
McDonalds Cruise Night, 45700 Gratiot Ave, in Macomb, MI, ..5-8pm, No Name Car Club, ..586-725-1309

......
Coyote Joes....on Ryan Road south of 22 Mile Road in Shelby Township, MI, starts the first Friday in June ...June 7
Continental Lanes, 13 Mile Rd & Gratiot Ave. in Roseville, MI, 4:00 - 8:30PM. ..586-293-2300

......
Esplendido Mexican Cuisine, Shelby Twp., MI, 50285 Mound Road just south of 23 Mile Rd., starts May 4, Jammin Jerry, 4pm to dusk, pizza, spirits, cruiser food & drink specials,
2013 ANNUAL CAR SHOWS & EVENTS
Page down to see the USMA 2013 Event Schedule
JOIN THE FUN………GO CRUZ'N ....... Your friends from the Fun Time Cruzers
************************************************************************
USMA 2013 CAR SHOW & CRUISE-IN SCHEDULE
Schedule will be updated periodically & subject to change
Phone: ..248-435-3091 E-Mail: usmainc@hotmail.com
Website: www.unitedstreetmachines.com
Please call USMA or check their website for updates